To whom it may concern,
We have recently used the services of Pet care worldwide movers Ltd to relocate four dogs to the USA and three dogs to the UK.  The agent we were in contact with was Ruby.
Initially we had hoped it would be possible to relocate these animals without the assistance of a relocation specialist, unfortunately the process was far too complicated and we were finding a lot of conflicting information on various websites.  Ruby was recommended to me by a family member who had worked with Ruby in Hong Kong, it was this personal recommendation that determined our choice of agent.
From the initial contact Ruby was professional and seemed to really care about the welfare of the dogs.  I was extremely nervous about sending the dogs on such a long journey especially as they needed to stay at the airport the night before, Ruby reassured me that all would be ok and that she personally would collect the dogs from our centre and check them in at the airport.   At each stage of the relocation process Ruby was in contact to let me know how the dogs were and sent me pictures of them at the airport and during boarding. The procedure for exporting animals out of China and then into another country is incredibly complex, Ruby was very knowledgeable in the process and knew what was required for each country we sent the dogs to.
Overall all involved in the rescue, relocation and re-homing of these dogs are very happy with the service provided by Pet care worldwide movers.  I personally would ask for Ruby's help when the time comes to export my two dogs out of China.
Yours Sincerely,
Wendy Leadbeater
Senior Veterinary Nurse
Animals Asia China Bear Rescue Centre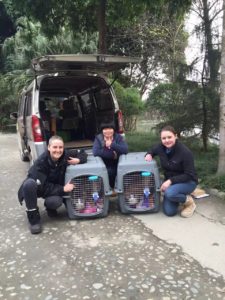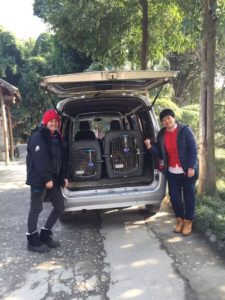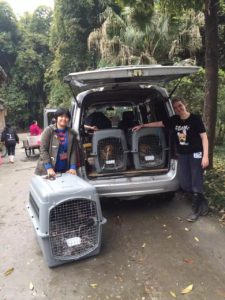 Top